"One Central Tower" Groundbreaking Ceremony in Phnom Penh
Cambodia is growing as a destination for both tourism and business. In response, Meinhardt Thailand is actively pursuing opportunities there, with 5 high-end projects currently underway.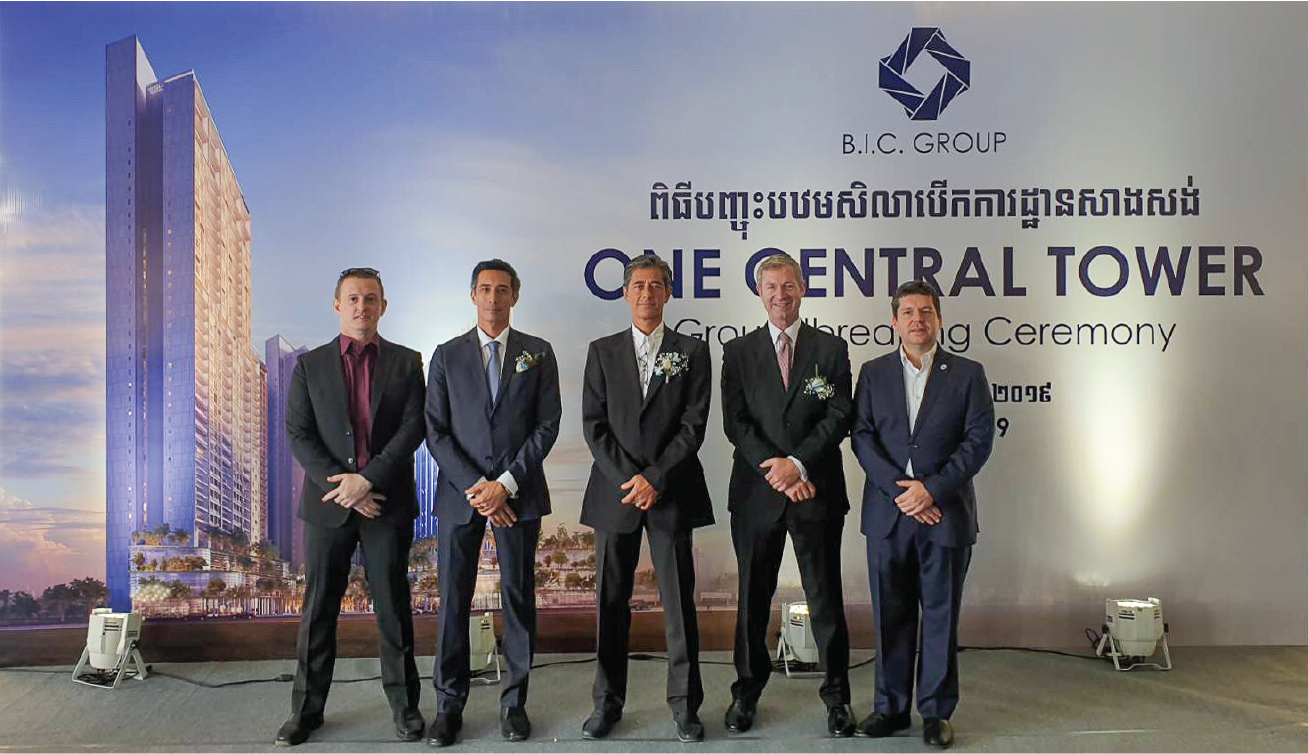 The most recent project awarded is "One Central Tower", which broke ground this month. Meinhardt together with the architects HB Design attended the ceremony in Phnom Penh. This is the first phase of a larger mixed-use development comprising of approximately 60 hectares; it will eventually include land reclamation from the adjacent Mekong river. Our senior staff visit Phnom Penh on a weekly basis to service these projects.
"We have a winning formula when it comes to new and emerging markets; building on lessons learned from the hugely successful Myanmar office, the same management team is driving what is proving to be another excellent opportunity" John Anderson, Director – Meinhardt Thailand.