Meinhardt Thailand Staff Loyal Service Award Presentation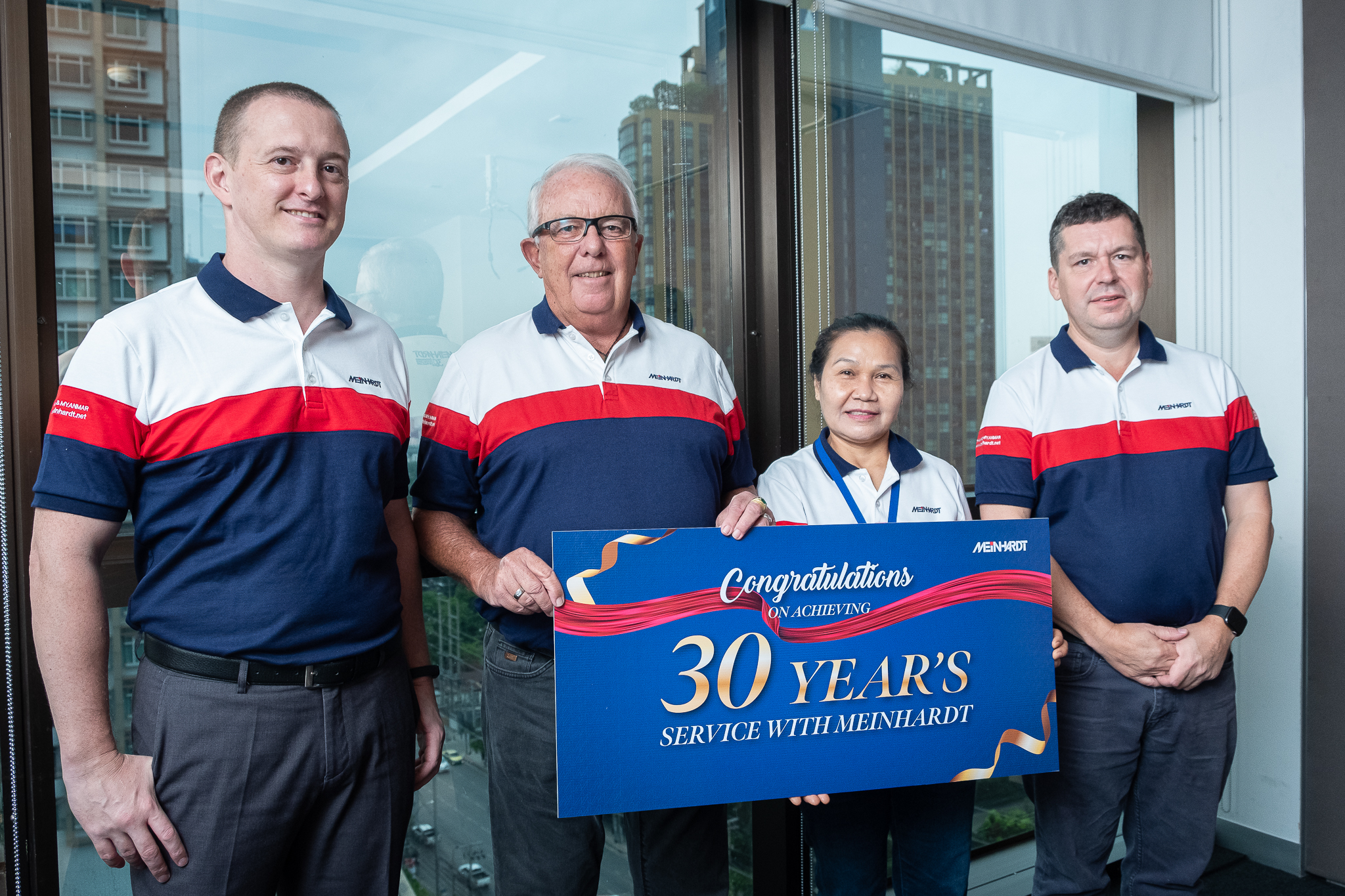 As we celebrate Meinhardt's 30th Year Anniversary, we also wish to announce service awards to 13 members of our staff. The rewards are made in recognition of loyal service to the company. We very much appreciate the efforts made over the years by these staff in contributing to the company's success.
Mr. John Pollard, Managing Director, together with Directors Mr. John Anderson, Mr. Chen Yao Hui and Mr. Matthew Silvester participated in the award ceremony.
30 Years Service Award
Mr. John Pollard – Managing Director
Ms. Noolan Padlad – Maid
10 Years Service Award
Mr. Thanat Chumchoo – Senior C&S CAD Operator
Mr. Nuttapong Tambunchong – Senior M&E Inspector (Electrical)
Mr. Surachai Tongaporn – Senior Electrical Site Engineer
Mr. Apichart Ruksa – Senior Structural Engineer
Mr. Sumrit Keeratiruangrong – Associate Director
Ms. Poungpak Chotmanee – Senior Lighting Designer
Mr. Kittisak Chuenjumlong – Senior Sanitary Engineer
Ms. Kanlayanee Aiyajak – Site Secretary
Mr. Chaitat Aiemjoy – Senior C&S Site Inspector
Mr. Arundach Bungkrathok – Resident Engineer