Pitak Thangrattanasuwan
Associate Director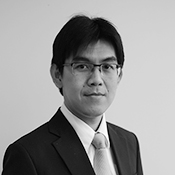 Associate Director, joined Meinhardt (Thailand) Ltd. in 2004.
B.Eng., M.Eng. Electrical Engineering
Pitak has a 7 years experience in research and development in electrical power systems and has 14 years experience in Electrical and Communication systems design for a variety of commercial, residential, industrial, hotel/resort, shopping mall, department store and hypermarket buildings.