The Hyatt Regency Phnom Penh Ground-breaking Ceremony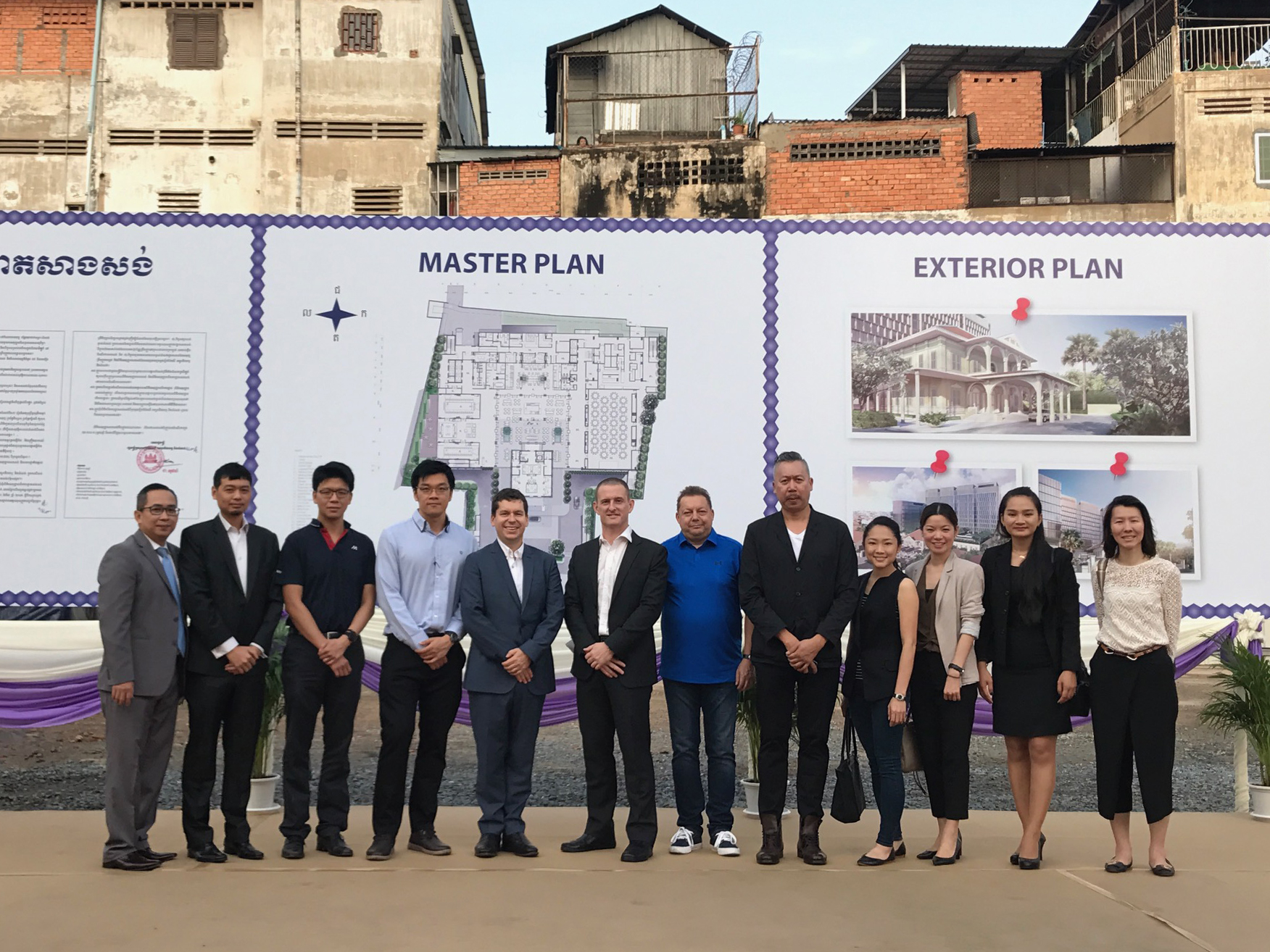 Located in Royal Precinct of Phnom Penh, Cambodia, the Hyatt Regency Phnom Penh will comprise a 250 key 5-Star hotel, centered around a historic 2 storey colonial house which will serve as main entry lobby. Developed by Cambodian developer Chipmong Ritta, the ground-breaking ceremony for the 14 storey with GFA of 27,630 sq.m. project took place on 22 March. Meinhardt is providing full C&S and MEP engineering design services for this luxury development which is expected to be completed by 2018.
Designing a modern luxury hotel with a 3-level basement around a 20th century historical building is not without its challenges! But it is worth the effort to preserve the heritage of this site.
Dr. Methee Chiewanichakorn, Executive Structural Engineer, Team Leader